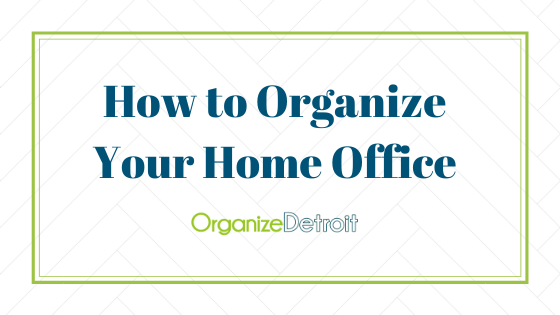 Are you transitioning to a new work environment at home? If so, you may be finding it hard to concentrate or be productive. Your quiet workspace may now be filled with little ones running around and you can't remember if you just set your notes down in the kitchen, the living room, or your bedroom. Luckily, there are a few organizational tricks that can help you be more productive throughout your day. 
(Disclaimer: these are not guaranteed to help settle your kids down.)
Create your office
We know adding an addition to your house may be out of the question, but that is no reason that you can't set up a small office space in a corner of a room. If at all possible, avoid putting your office in your bedroom. Use either a desk or table that is 100% dedicated to work. Position it against a wall to add storage space. 
Try using a magnetic whiteboard where you can write and display notes, papers and other things that you need to remember and keep track of. They're perfect for places like the kitchen or a hallway! You easily wipe the whiteboard off with a duster or drying cloth. With the SVENSÅS series from Ikea you can create a personal collage with memo boards in different materials ⎼ and change them as often as you like since they all have the same hanging solution and dimensions.
TIP: Hang these with command strips so you can put them up and take them down safely!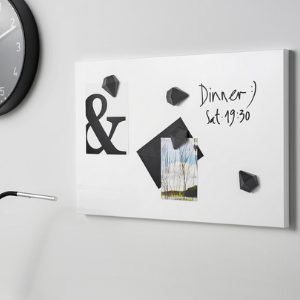 Need a spot to keep your essential office supplies (or odds and ends) but don't have drawers? This 3-tier rolling cart works anywhere and still looks good!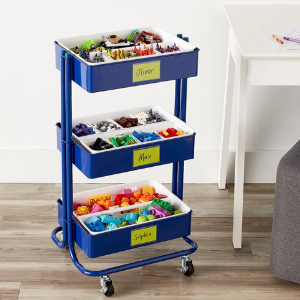 No file cabinet? No problem! These stackable tote boxes are a great size and they're stackable. I love the clean lines…and they're not an eyesore to look at!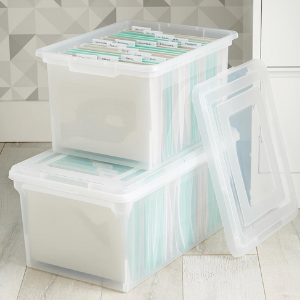 We hope these tips help you set your day up for success! Make sure to tell us which one of these organizational tools you used and how it has changed your day. What other organizational tools do you swear by?